BestSTART-SW Showcase – "Best Start to Life in South West Sydney"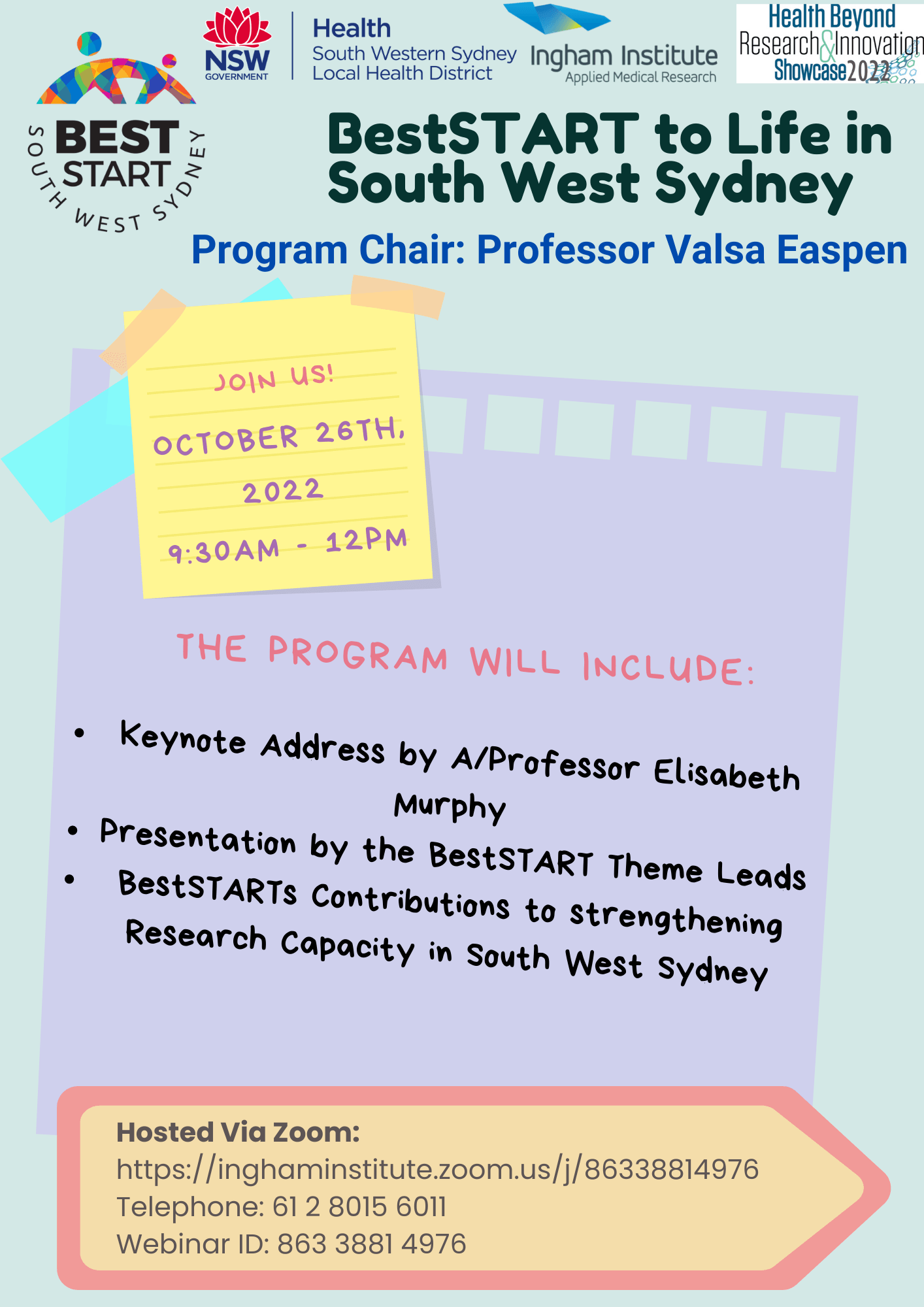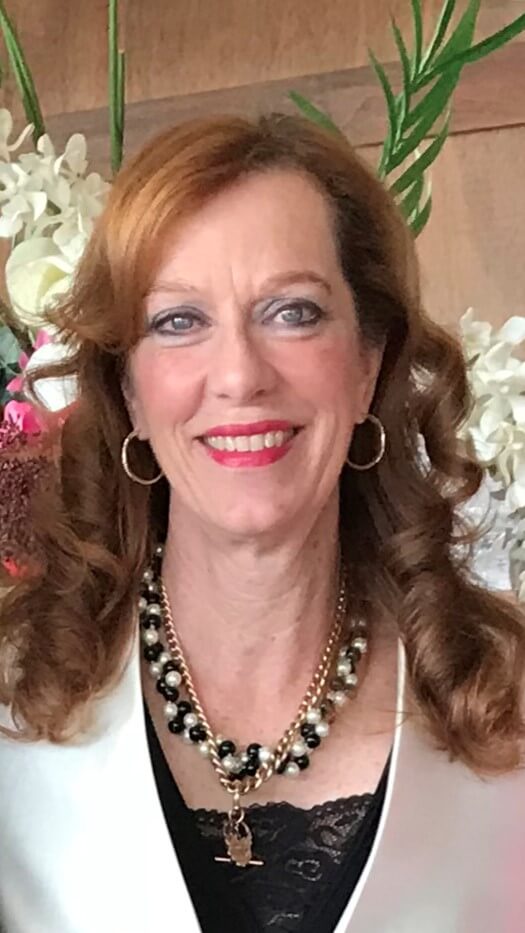 Associate Professor Elisabeth Murphy 
Associate Professor Murphy is the Senior Clinical Advisor, Child and Family Health, NSW Ministry of Health.  Elisabeth is also the Director for Child Youth and Family Health services in NSLHD.  She has overseen the implementation of several early intervention programs including the OOHC Pathway, NSW-wide screening programs for hearing (SWISH – Statewide Infant Screening – Hearing) and vision (StEPS); the Aboriginal Maternal and Infant Health Strategy and the promotion of health checks for improved child development and health in the NSW Personal Health Record. She is a past recipient of the Royal Australasian College of Physicians Medal and has recently been recognised as one of the top 50 Public Sector Women – NSW.  In 2020 she was nominated as a Finalist for Public Servant of the Year.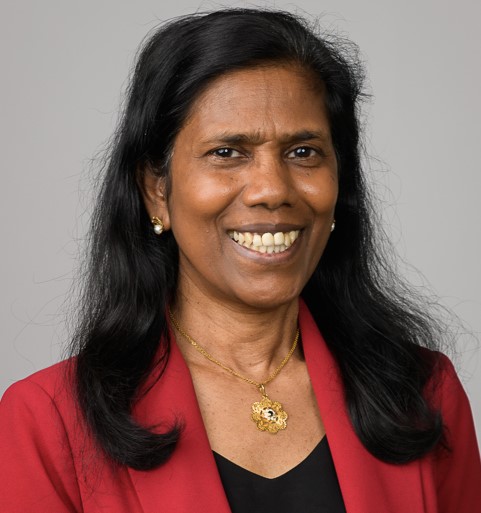 Professor Valsamma Eapen MBBS., PhD., FRCPsych., FRANZCP 
Eapen is Chair of Infant, Child and Adolescent Psychiatry at UNSW Sydney, Clinical Academic and Head, Academic Unit of Child Psychiatry and Director, BestSTART Child Health Academic Unit at South Western Sydney Local Health District. Eapen has been the Director of the Early Years Program at the Autism Co-operative Research Centre, playing key roles in leading a national autism subtyping program, contributing to the Australian Autism Biobank and the development of the National Autism Guideline and Autism Early Intervention Guideline; Eapen is currently part of the National ADHD guideline development. Eapen is also Stream Director for Early Life Determinants of Health (ELDoH) Clinical Academic Group under SPHERE, an NHMRC accredited Advanced Health Research and Translational Centre. Eapen has a clinical and research interest in neurodevelopmental disorders including autism and Tourette Syndrome and has authored over 350 peer reviewed publications, and >150 conference presentations including national and international keynote and plenary talks, alongside television/radio/print media contributions. Eapen is part of major research collaborations totalling >40M in funding. Testament to Eapen's national and international standing include several leadership roles (e.g. Treasurer, International Neuropsychiatry Association; Chair, Bi-national Faculty of Child & Adolescent Psychiatry, RANZCP), memberships in major consortiums (e.g. Autism International Homozygosity Mapping Collaborative, Psychiatric Genomics Consortium, Obsessive Compulsive Foundation Genetics Collaborative) and editorial roles (e.g. Academic Editor, PLOS ONE, BMC Psychiatry; Editor-In-Chief, IACAPAP Textbook).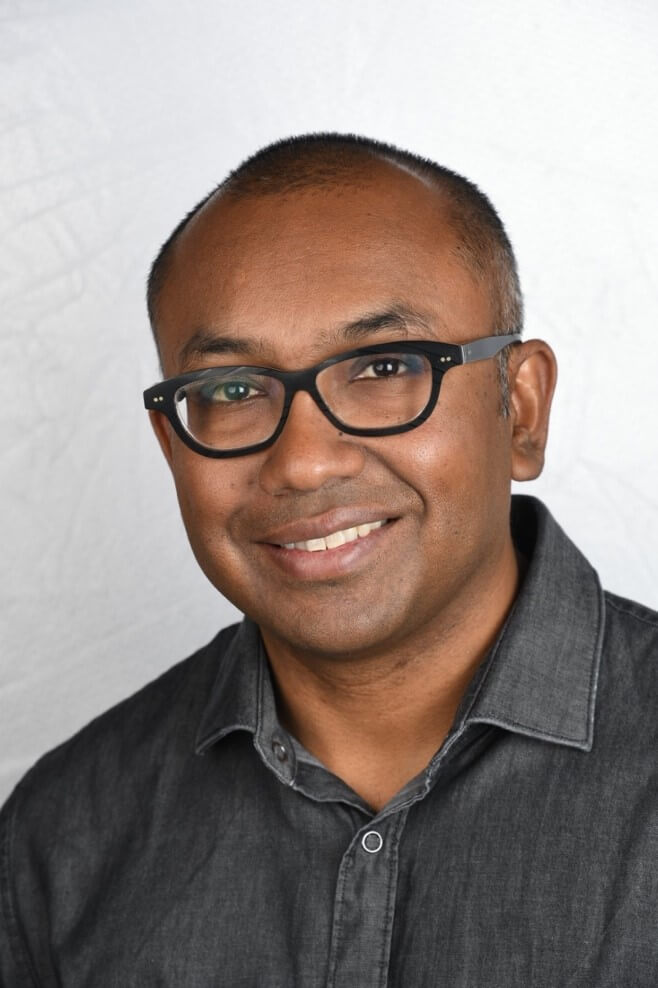 Professor Raghu Lingam 
CI Lingam is Professor in Paediatric Population and Health Services Research at the University of New South Wales, Honorary Professor of Population Child Health at Kings College London, and a Consultant Paediatrician within the Sydney Children's Hospital Network. He leads the Population Child Health and Health Services Research Group, UNSW Sydney. He is a senior clinical academic with research interests in paediatric health services research and integrated care. Over the last 7 years I have developed and evaluated large scale child health intervention programmes in low- and high-income settings to optimise the health, growth and development of children and young people at extreme disadvantage.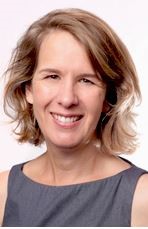 A/Prof Susan Woolfenden
Sue Woolfenden is the Director of Community Paediatrics at SLHD , a Clinical Professor at the University of Sydney and a NHMRC Senior Research Fellow with the University of New South Wales Population Child Health Research Group. She is deputy lead of the NHMRC AHRTC Sydney Partnership in Health Education Research and Enterprise Early Life Determinants CAG and co-chair of the Sydney Institute for Women, Children and their Families. In her clinical, service development and research roles she aims to address child health and health care inequities in Australia and globally working with priority populations. She has experience with working with large collaborative multidisciplinary teams including government, non-government agencies, parents, young people and clinicians using qualitative and quantitative methods. Sue is an investigator on multiple grants with a focus on developing integrated and equitable models of child health care  >$13 M funding over the last 5 years, and has 122 peer-reviewed papers. Sue also works with paediatric teams in the Asia Pacific as part of her clinical and research role.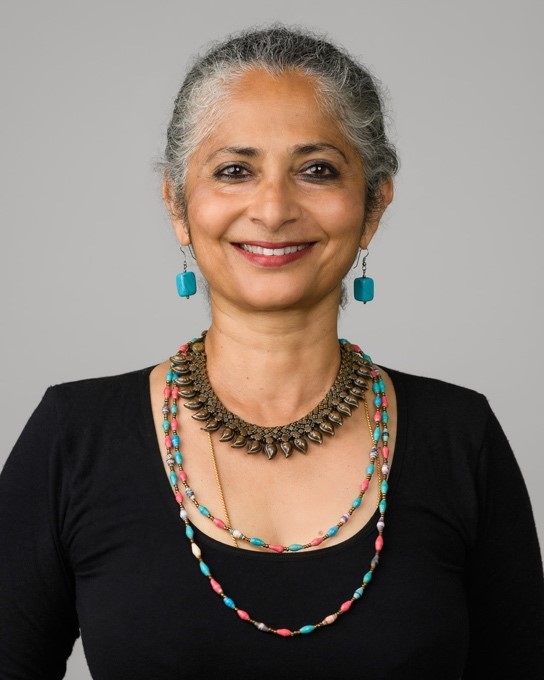 Shanti Raman, MBBS, FRACP, MAE, PhD
Director- Department of Community Paediatrics, South Western Sydney Local Health District; Associate Professor, University of New South Wales, School of Women's & Children's Health; Honorary Adjunct appointment: The Sydney Children's Hospital network
Shanti Raman is a Consultant Paediatrician, with sub-specialty training in Community Paediatrics, epidemiology and public health. Her research and teaching interests include health of migrants and refugees, poverty, indigenous child health, child rights and child maltreatment, qualitative research, and global maternal, newborn and child health.  She is the Director of Community Paediatrics – South Western Sydney, where she is responsible for clinical services in Child Development and Child Protection across the region, providing academic leadership and directing research and training. She is involved with policy development at State, national and international levels promoting a rights-based perspective to child health and population health. She is on the Board of the International Society for the Prevention of Child Abuse & Neglect (ISPCAN) and the National Association for the Prevention of Child Abuse & Neglect (NAPCAN) and on the Executive Committee of the International Society for Social Pediatrics & Child Health (ISSOP).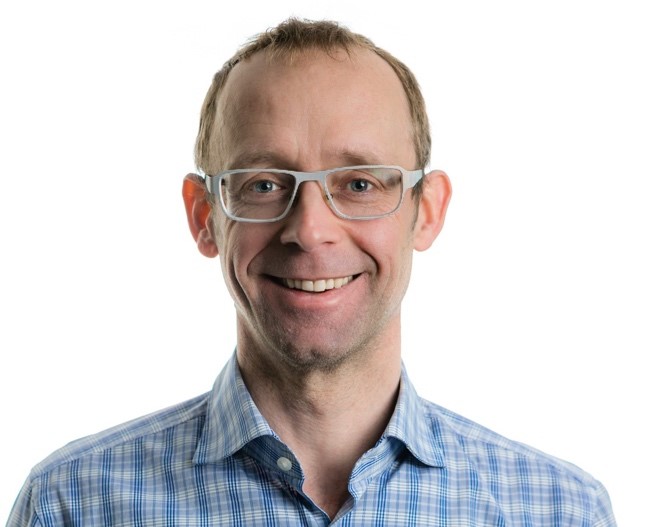 Mr Benn Miller
Benn Miller is SWSLHD Towards Zero Suicides (TZS) Programme Manager. Benn has a passion for large change initiatives which is born out of his experience working in multiple industries and carrying out a broad range of change management roles including: Field Engineer in oil and gas (Mozambique, UK and USA); Senior Innovation Consultant in product development (Europe and USA); Founding and running a coaching business (Clients worldwide); Business Development Manager (Australia); Various roles in NSW Health focusing on organisational change and new service provision (Australia).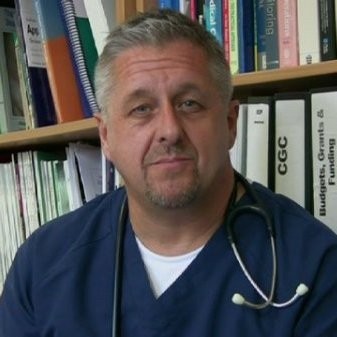 Professor Paul Middleton
Paul Middleton is an emergency and prehospital medicine physician, having trained in London, Melbourne and Sydney. He is Professor of emergency medicine in the South Western Sydney Clinical School of UNSW. He also holds posts in Emergency Medicine at the University of Sydney and in the MARCS Institute for Brain, Behaviour & Development at Western Sydney University. He has a Master of Medicine degree in Clinical Epidemiology from the University of Sydney and an MD research degree from Imperial College, London.
Paul's research degree was entitled Physiological and Clinical Implications of Photoplethysmography Waveforms and he has published extensive clinical research on non-invasive assessment of illness, pre-hospital research and clinical trials, patient safety, epidemiology, health economics and critical patient transport. He currently performs research into novel non-invasive monitoring techniques, but mainly works with clinical and administrative 'big data', investigating the epidemiology of emergency medicine patients, including GIS mapping; evolving complex adaptive system models of emergency departments and the health system; creating critical illness registries and constructing linked data sets to provide. vital information on the patient journey."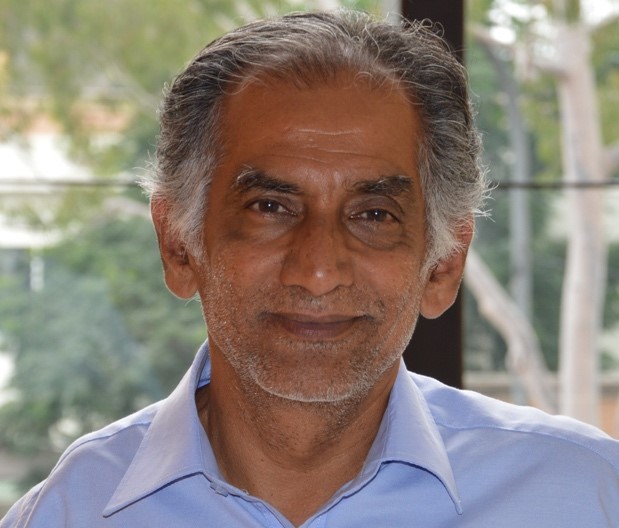 Professor Bin Jalaludin
Bin Jalaludin is a public health physician and epidemiologist with SWSLHD and conjoint professor at the School of Population Health, University of New South Wales. Professor Jalaludin's main research areas are in environmental health, health services, population health and urban/built environment. He is a chief investigator with BestSTART and leads the Child Health Observatory. He is also a chief investigator in the Centre for Air pollution, energy and health Research and in Healthy Environments and Lives, an NHMRC funded national centre for research, capacity building and translation in environmental change and human health. In 2020, Professor Jalaludin received the "Outstanding Contribution to Research Conjoint Award" from the South Western Sydney Clinical School, Faculty of Medicine, University of New South Wales.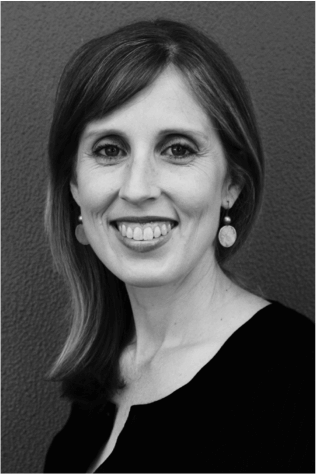 Associate Professor Jane Kohlhoff
Jane Kohlhoff, PhD is an Associate Professor in the UNSW Discipline of Psychiatry, and Research Fellow at Karitane. Dr Kohlhoff conducts research in the area of perinatal, infant and early childhood mental health. She has interests in attachment theory and clinical applications, early intervention, and the roles of early environmental and biological factors in the intergenerational transmission of psychopathology.
Also featuring presentations by: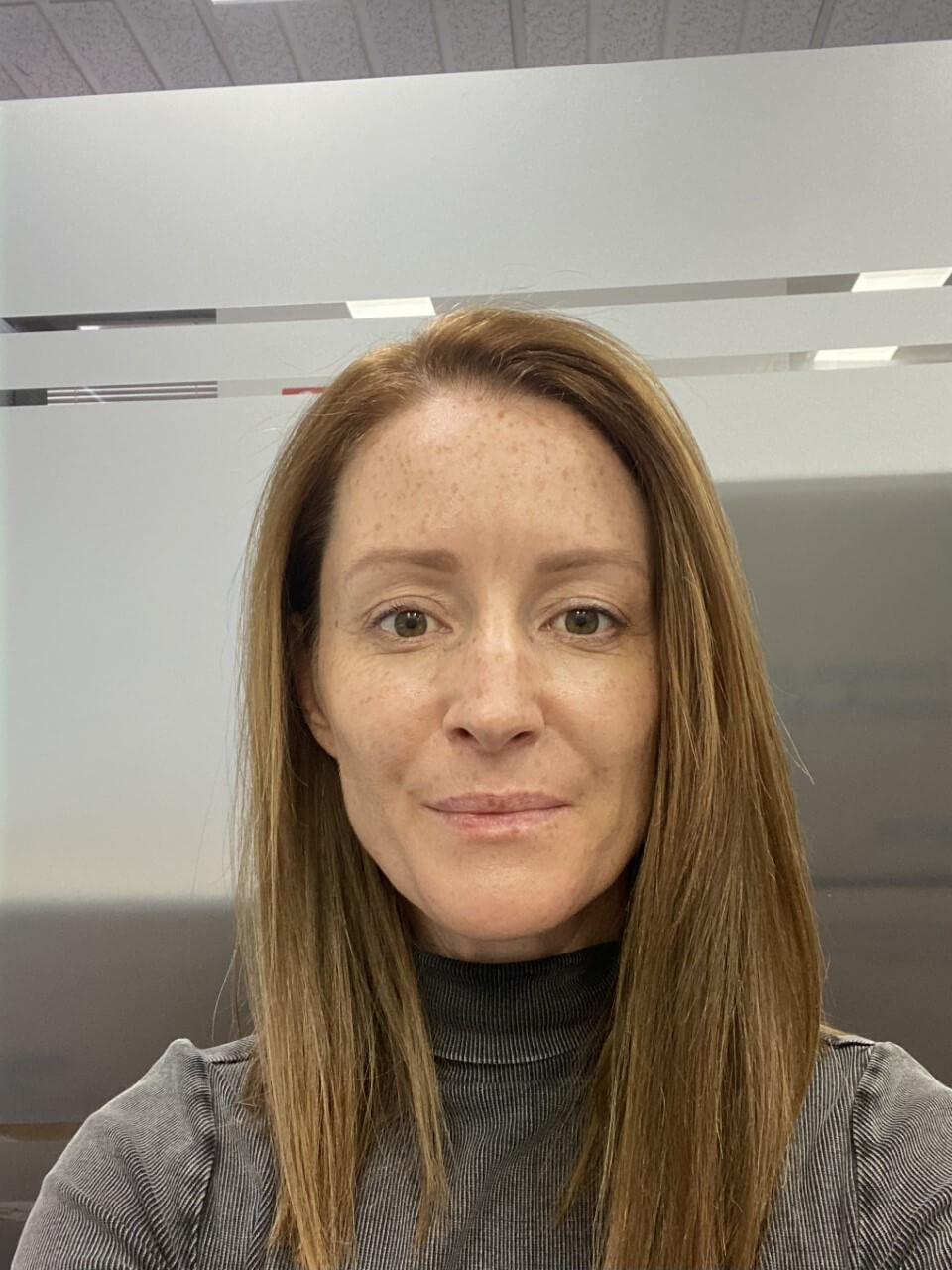 Ms Faye Southcombe
Dietitian, Exercise Physiologist, PhD Candidate special area of focus management of paediatric obesity and severe obesity.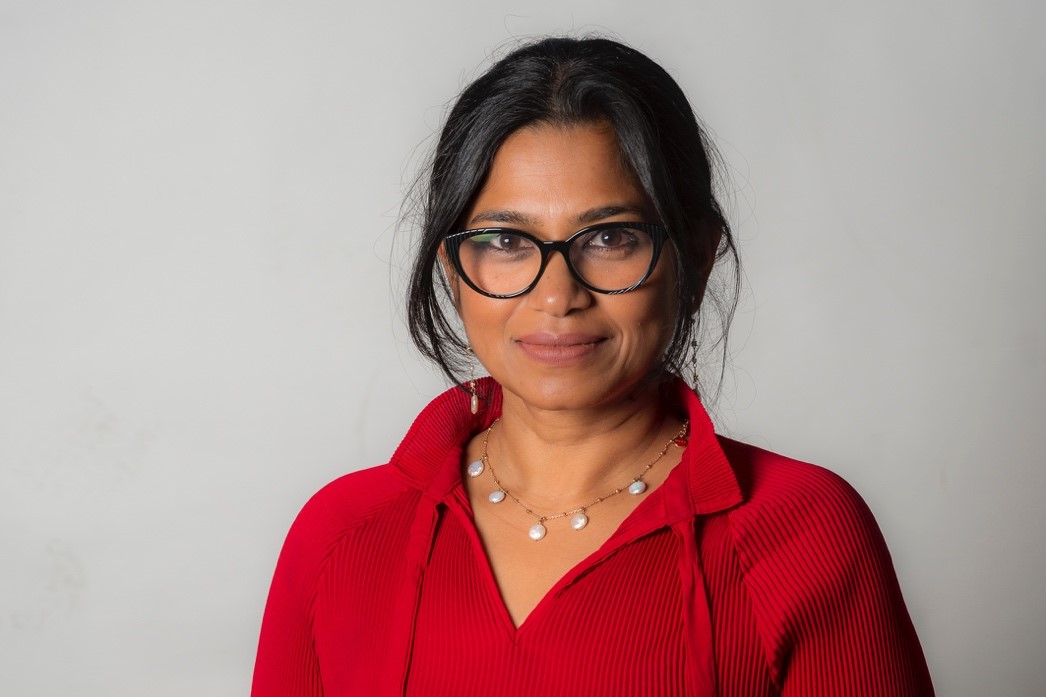 Dr Nusrat Homaira
Dr Nusrat Homaira is a Research Fellow of the National Health and Medical Research Council of Australian Government and a medically trained paediatric respiratory epidemiologist with 15 years of international research experience. She currently works as a Senior Lecturer with the Discipline of Paediatrics and Child Health, School of Clinical Medicine at UNSW Sydney and a Research Scientist at Sydney Children's Hospital, Randwick. She leads the asthma research within the discipline and currently leads high-quality intervention focused research dedicated to improving asthma health outcomes in Australian children. She has published more than 80 research papers in high impact journals including The Lancet, Thorax, Respirology, JID and BMJ Global Health.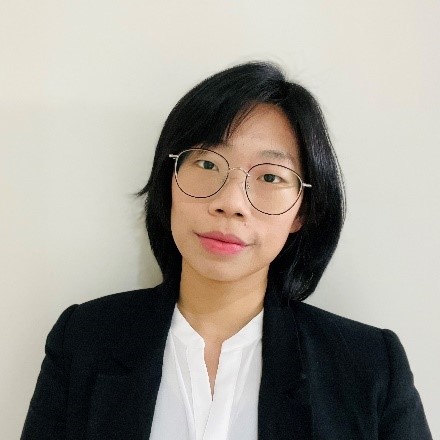 Dr Yao Huang – Research Associate / Data Scientist
Dr Yao Huang is a member of the SWERI/BestSTART/WHITU. Her research background and interests are signal processing and modelling, and machine learning application in medical information.
Yao is involved in assembling complex datasets that meet research requirements in BestSTART. She supports Data Observatory and related research projects on data-driven initiatives based on the SWERI data warehouse via setting up data pipelines for automatically collecting and cleaning data from various medical data sources in SWSLHD.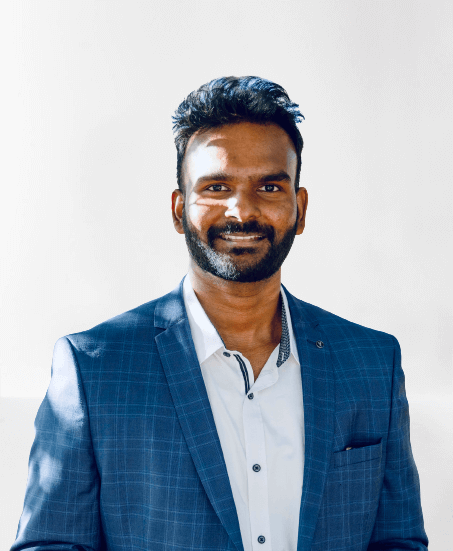 Dr James John
Dr John is an Early Career Researcher with a demonstrated experience of working in diverse interdisciplinary health research projects. I work as a lecturer/Research Associate at School of Psychiatry and program manager at the BestSTART-South West Sydney. I am passionate about providing evidence-based knowledge to better inform policy and practice. My research interests are in the areas of Primary care research, Patient-centred care, Innovative medicine, Health technology, Health.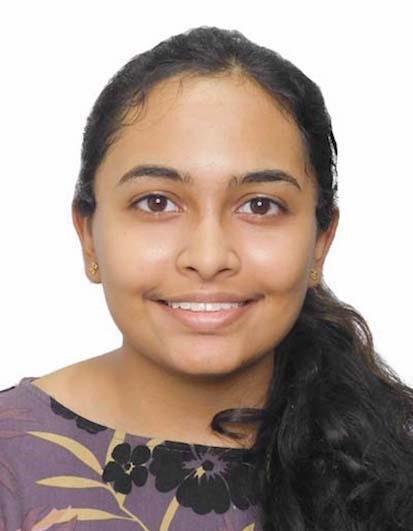 Joanne Joseph
Joanne is an international student from Singapore, currently in her 5th year of studying Medicine at Coffs Harbour. Joanne has a strong interest in mental health and psychiatry and will be presenting on screening for media use in the emergency department – a project she undertook as part of her research year last year.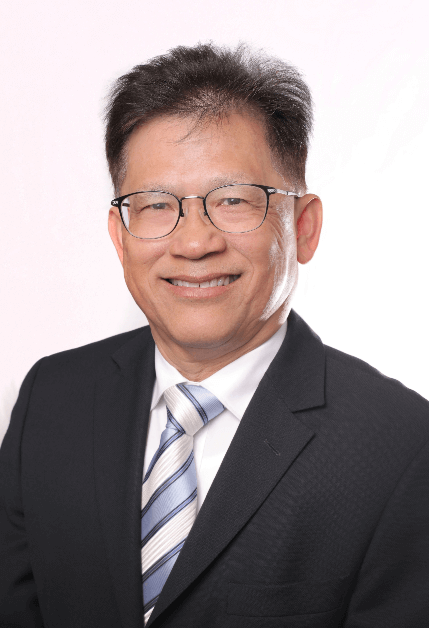 Dr Paul Chay
Paul Chay, Director of Paediatrics at Liverpool Hospital in SWSLHD, has a full clinical load and a mission to enable clinicians across the LHD to participate in research. He is currently involved in a number of research projects including Needs of Children Questionnaires, a tool that enable children to directly report on their healthcare experience, Asthma Care Coordination, and Evaluation of the covid Family Ward. Paul is a Co-Director of Beststart and a Conjoint Associate Professor at the School of Women and Children, UNSW.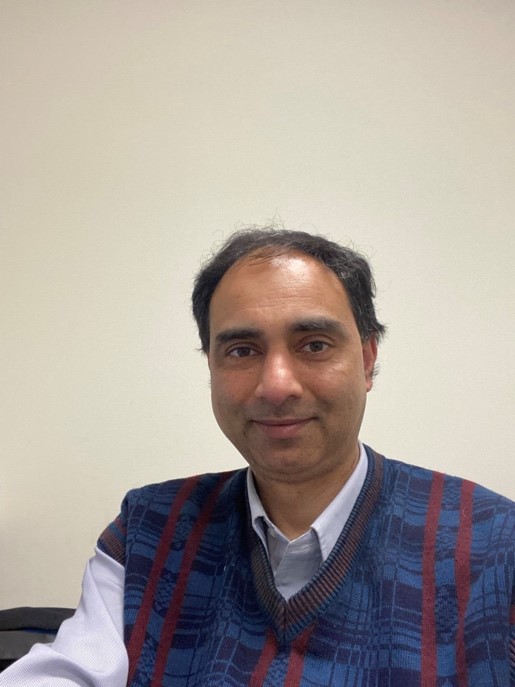 A/Prof Rajeev Jairam
A/Prof Rajeev Jairam is the clinical director of ICAMHS, SWSLHD, one of the largest multifaceted iCAMHS services in NSW; conjoint A/Prof WSU and Senior Lecturer UNSW. His research interests include mood disorders, adolescent inpatient mental health and mental health interventions for children in OOHC where he has about 30 publications. He is actively leading and involved in multiple grant funded research projects including evaluating the effectiveness of the novel mental health teams. He aspires a truly collaborative service intertwined at multiple clinician-researcher levels. He is a passionate clinician, administrator, teacher and is rediscovering his research skills.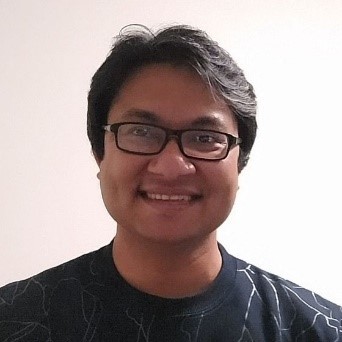 Dr Jahid Khan
Jahidur Rahman Khan is a biostatistician at UNSW's School of Clinical Medicine's Population Child Health Research Group. He is a quantitative researcher who has worked extensively with researchers and research groups in Australia and internationally. His focus is on using advanced quantitative methods to enhance health outcomes. He has experience working with large survey data as well as big electronic medical records (linked data).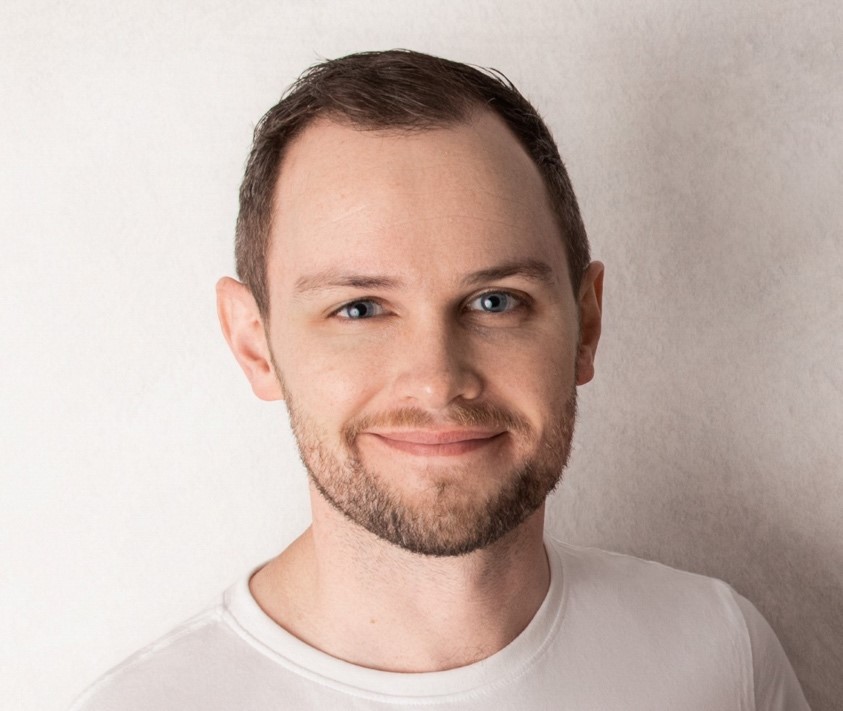 Dr Ryan Mackle
Dr Ryan Mackle is a PhD candidate at UNSW and Paediatric Respiratory Research Fellow at Sydney Children's Hospital in Randwick. His research focus is on the use of asthma models of care to reduce hospitalisations in children within rural and metropolitan NSW, with an overall aim to improve the quality, equity, and accessibility to paediatric asthma care.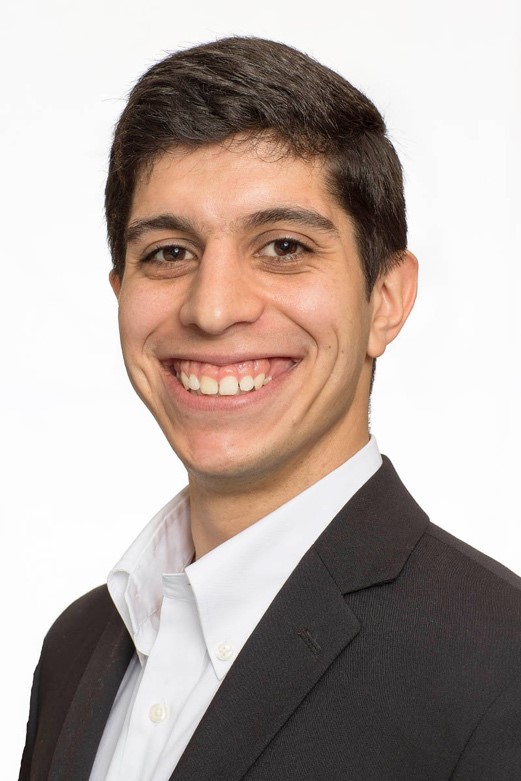 Dr Antionio Mendoza Diaz
Antonio Mendoza Diaz is an early career researcher focusing on child psychopathology and health services research. Dr. Mendoza Diaz completed his PhD under the supervision of Professor Mark Dadds at the University of Sydney (2018) and has worked as a post-doctoral researcher with Professor Valsamma Eapen in South West Sydney since 2016. He has published articles on early childhood behavioural problems, neurodevelopmental concerns, integrated hubs and health services research. He has also been a member of several successful grant applications as a chief and associate investigator. He is also a provisional psychologist working towards endorsement as a clinical psychologist.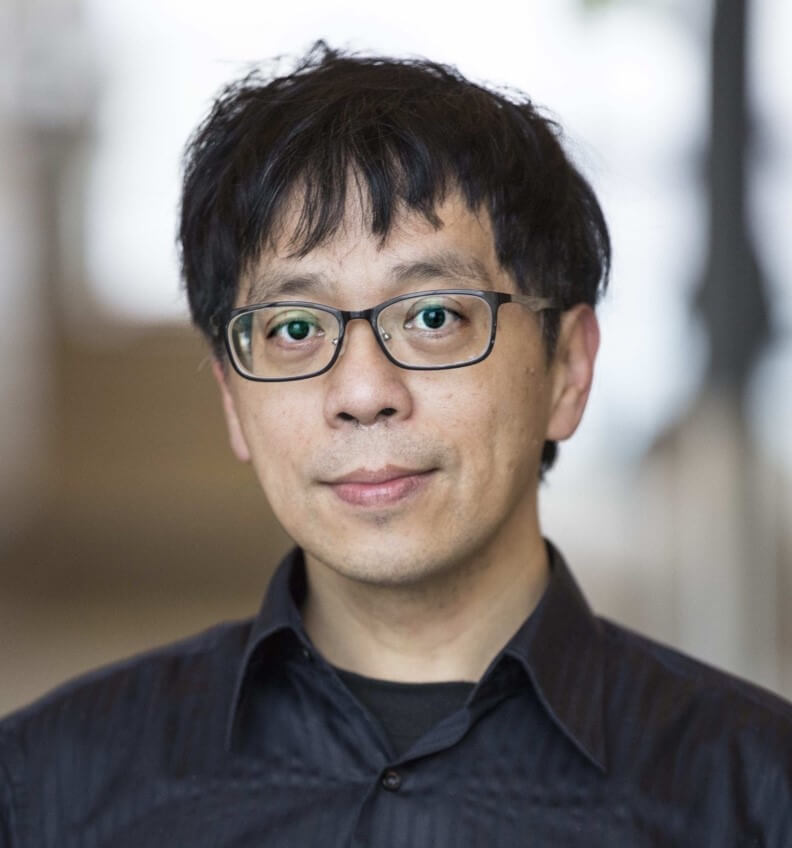 A/Prof Daniel Lin
A/Professor Lin received his PhD in genetic epidemiology from Johns Hopkins University in the USA and completed his training as a psychiatrist in Taiwan and visiting scholarship at The Autism Clinic at the University of California, San Francisco, USA. A/Professor Lin's current key research projects include 1) computational strategies to classify subgroups of autism, 2) emotion dysregulation and aggressive behaviours in children, 3) youth suicide risk prediction and reduction, and 4) the time trend of mental health service utilization. His research using cross-disciplinary strategies has thus far led to 64 scientific publications cited by nearly 2,300 studies over the past 15 years. In 2019, he successfully received a grant of $11.5 million AUD to conduct a multi-site clinical study of suicide to evaluate the effectiveness of different intervention strategies. His competitive research grants, including 5 projects in which he serves as a principal investigator (CIA), have received more than $18 million AUD. Since 2016, 75% of his scientific outputs were generated from international collaborations. He is currently leading two international collaborative projects on suicide and burnout, separately. Additionally, he has been invited to review manuscripts by more than 20 scientific journals, including top-tier journals such as BMJ and Biological Psychiatry, and served as a guest editor for journals such as PLOS One and Frontiers in Human Neuroscience. A/Professor Lin also served as an external reviewer for grant applications in Europe and promotion for academic staff in Taiwan. The complete list of his publications can be found here: https://scholar.google.com/citations?user=eIMAIhcAAAAJ&hl=en